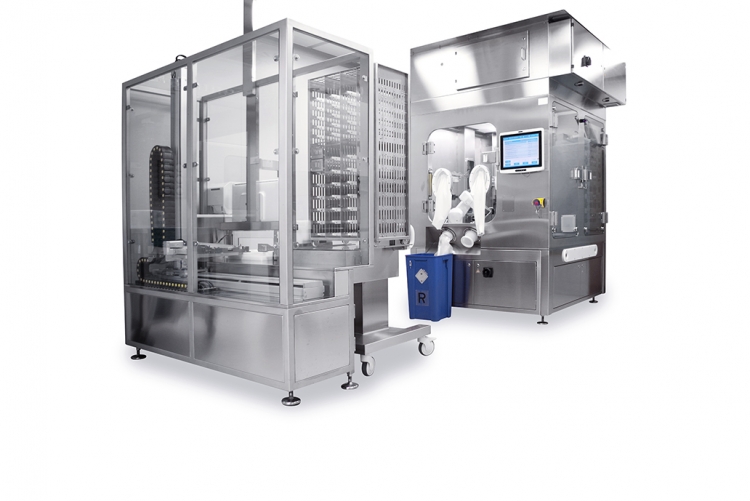 The ICS has been developed in Como, Italy, to automate Aseptic Compounding processes of Intravenous (IV) products by Steriline Robotics. The ICS system has been designed to compound items in an isolator (class ISO 4.8, class A) environment with VHP sterilisation, thus guaranteeing production in a controlled atmosphere and allowing the system to be installed into an ISO 8 background environment.
Furthermore, the ICS has been designed to meet the requirements of Annex 1 of the EU Guide to Good Manufacturing Practice (GMP) and USP 797 Pharmaceutical Compounding – Sterile Preparations.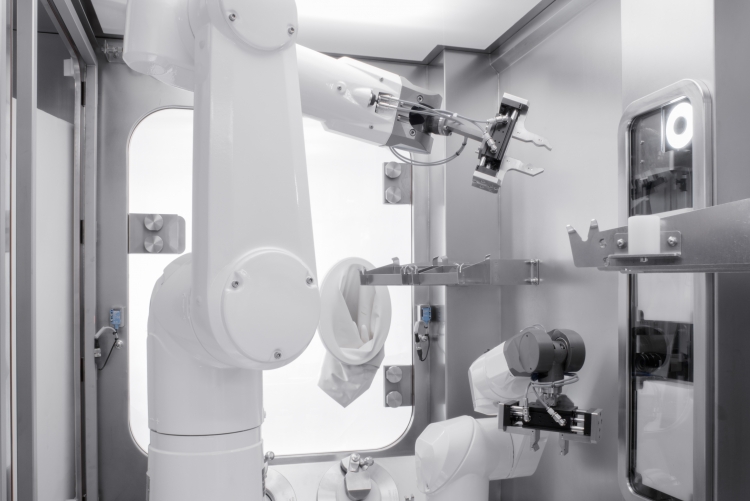 The system can allow loading/unloading, sterilisation and compounding to all be performed simultaneously ensuring process optimisation. Within the compounding unit, there are two independent and complimentary robotic arms (as well as 2 peristaltic pumps) to ensure multiple simultaneous operations can occur and can occur at high speed. 
The ICS uses a sophisticated but easy-to-use software in combination with RFID tracing, barcode-scanning, OCR (Optical Character Recognition), and gravimetric control to optimise efficiency and ensure accuracy and traceability. The ICS can operate in single dose or batch mode, positive or negative pressure, and, pre-planning or just-in-time production modes.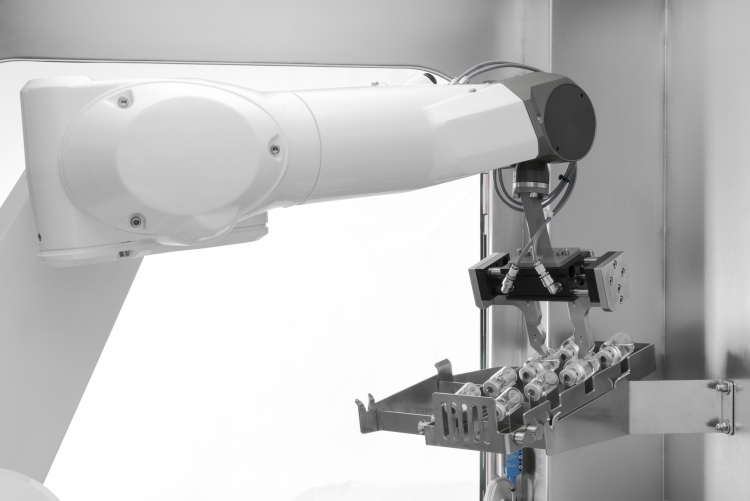 Key Benefits:
Speed & Efficiency
Traceability & Visual Recognition
Flexibility
Operator Safety
Patient Safety
Space Efficiency
Are you looking for more information or would you like to meet with us?